— Community Christian Performing Arts
"Let your light shine before others, that they may see your good deeds and glorify your Father in heaven."
Director: Christie Lundquist

SHINE is a Christian Performing Arts program serving all ages of the community. Shine provides a place where the whole family can participate together in some capacity ranging from on stage to the many behind the scene tasks including set building, costuming, sound & tech, advertising, graphic design, etc. Students not only increase their acting ability but also develop discipline, confidence, integrity & team work. The inaugural session will specifically focus on teaching the ins & outs of musical theater to students ages 5 through 12th grade.
Meet our Director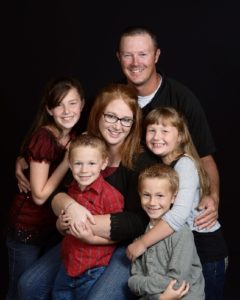 Christie Lundquist has been on stage since she was a little girl when her formal dramatic training began at 6 years old as part of a Home School Choir and Drama Group in Placerville, CA and has continually participated in theatre ever since.
After a family move to Denair, she attended a production of "Cinderella" in 1998 at the Gaslight Theatre. Christie's passion and excitement for the theatre grew and she immediately participated in productions at the Gaslight. Some of her favorite roles through the years have been Anne, in "Belles on Their Toes" and the White Witch, in "Narnia".
She was soon given the opportunity to expand her experience by directing "Little Women" in 2001 at the Gaslight. With the success of the production, she was offered the position to direct the Gaslight's Starmites and Minimites and has done so for the last 10 years.
Now, with this amazing ministry opportunity, as director of SHINE, Christie will bring her expertise and experience to provide quality training in the arts. She has a passion for producing wholesome family entertainment that not only strengthens Christian values in each performer, but also touches everyone involved, including the audience.
When not working in the arts, Christie enjoys being home with her husband Craig and homeschooling their four wonderful kids, Madisen (10yrs), Cali (9yrs), Noah (7yrs) &
Tommy (6yrs).